The Hydrometeorology Program focuses on measurement, analysis and modeling of atmospheric and land surface processes tied to the hydrologic cycle. A special interest of the group centers on hydrometeorological processes in the urban environment.
---
People
---
Environmental Monitoring Stations
The Hydrometeorology Lab maintains five stations around Princeton University campus. The data from these stations are used by students and professors to gain insight into the impact of suburban development on different environmental paramters. These data loggers act as part of the Campus as a Lab initiative. The data are accessible through the THREDDS portal and can be plottted in the browser using ERDDAP. Below is a map of the locations of these stations.
---
Broadmead Eddy Covariance Station
Eddy covariance methods are used to measure the flux of water vapor, sensible heat, and carbon dioxide between the land surface and atmosphere. The Broadmead eddy covariance system provides flux measurements for a heterogeneous urban environment centered on the Princeton University campus. Instruments include a Campbell CSAT-3 sonic anemometer and LICOR-7500 IR gas analyzer.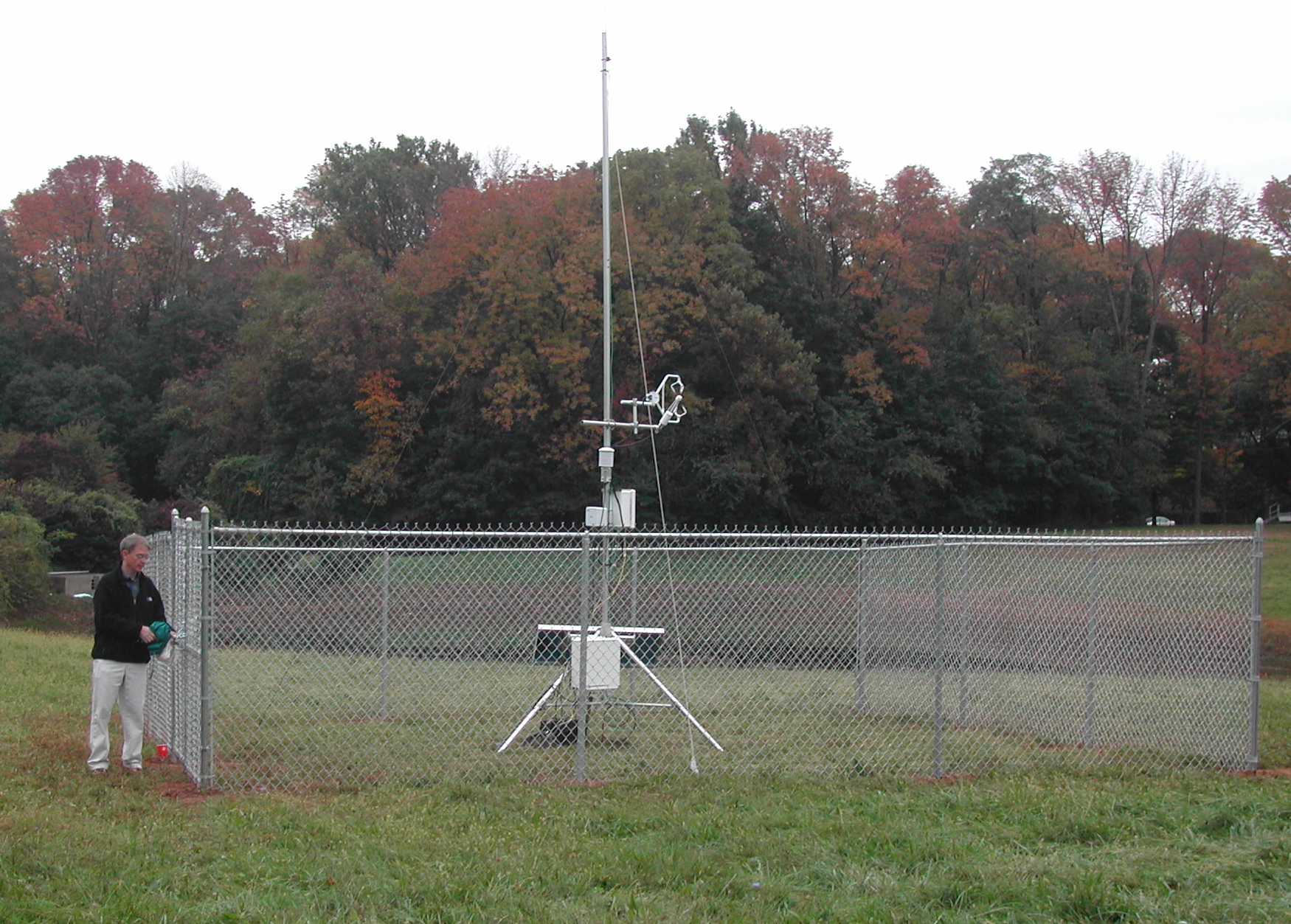 ---
Parsivel Disdrometer at Broadmead
In the fall of 2015 a Parsivel Disdrometer was installed within a meter of the two pre-existing tipping bucket rain gages at the Broadmead site. This instrument uses a laser beam to count rain drops and measure their size. These data can be used to estimate rainfall, and to investigate the drop size distribution within storms.
Choose a different storm: |||||||||||||||||||||
---
Green Roof on Butler Dorm
A green roof and a conventional roof are paired to explore the functionality of both. Various observations are collected from the roof including soil moisture, rainfall, and other meteorological parameters. Data from the green roof reaches from 2013 to the present and is available for download.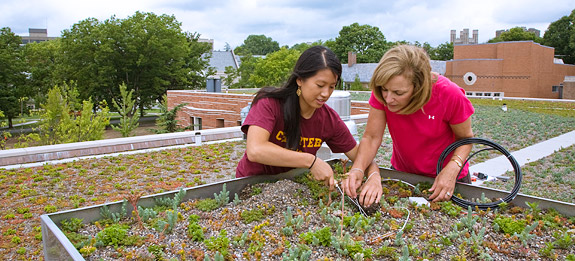 ---
Washington Stream Gage Station
Two stream gage locations are set up along Washington stream on the way to the river where a third station records river level and other meteorological parameters. The upper stream gage site also records soil moisture and temperature at a variety of depths. Data from Washington Stream is available for download.
---